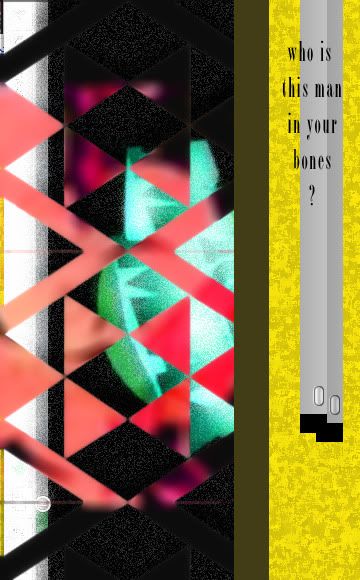 'Waking'
Here it is again, light hoisting its terrible bells.
As though a world might wake up with it –
The moon shuts its eye. Down in the street
the same trolley is playing the pavestones.
For twenty-five years I've been waking
this way. There was one morning
when my mother woke and felt a twitch
inside, like the shifting of curtains.
She woke and so did I. I was like a bird
beating. She had no time for anaesthetic.
We just rolled from each other like indecent genies.
Even the nurses were startled.
Now she says the world and I were eager
from the start. But I was only waking.
P • Ø • H • M by Emma Jones, extracted from the Faber and Faber published collection

The Striped World

.