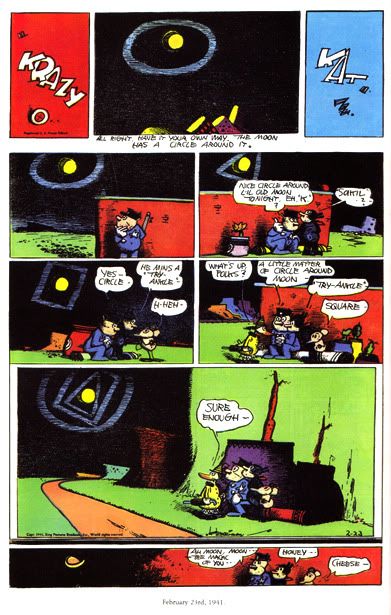 Reading Herriman's strip
Krazy Kat
,
Published February 23rd, 1941.
Iconographical associations with the moon being surrounded by an as of yet, untitled, compounded shape making use of the circle, square and triangle.
It appears to be conscientiously embedded throughout our society to outwardly express ourselves with the three forms colliding for the greater good.
I'm sticking to mine.

∆